Virtual Event: Indigenous Leadership in Business
Tabatha Bull, Clint Davis and Matt Jamieson, in conversation with Karen Restoule
Jun 3, 2021
---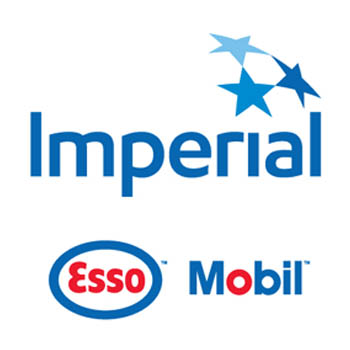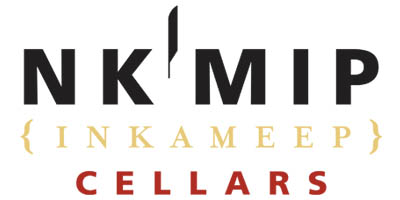 ---
---
Economic reconciliation is proving itself to be the pathway to prosperity for Indigenous peoples across the country. Indigenous businesses are growing at five times the rate of non-Indigenous businesses. There is a marked increase in the number of Indigenous communities and corporations entering into equity partnerships with corporate Canada. Recent noted successes like the Oneida Energy Storage Project, and the Mi'kmaq First Nations Coalition's acquisition Clearwater Seafoods Inc., and others, signal a significant shift in the capacity of Indigenous communities to take on increasingly larger projects and continue to build their own path to prosperity.

Join Canadian Club Toronto for a panel discussion with Indigenous business leaders Tabatha Bull (President & CEO, Canadian Council for Aboriginal Business), Clint Davis (CEO, Nunasi Corporation), and Matt Jamieson (CEO, Six Nations of the Grand River Development Corporation), as they discuss increased Indigenous participation in the national and international economy, improved industry-Indigenous partnerships, and the opportunities that are provided as part of Canada's revitalization and growth efforts. This conversation will be moderated by Karen Restoule, Co-Founder of BOLD Realities.

Nk'Mip Cellars, the first Indigenous-owned winery in North America, has generously sponsored our virtual door prize! Two lucky registrants will each receive a case of their premium tier Qwam Qwmt wines, which in the Okanagan language spoken by the Osoyoos Indian Band translates to 'achieving excellence'. This estate wine is produced in very limited quantities and sourced primarily from the finest grapes grown on the 40 year old Inkameep Vineyards.
Biography:
Tabatha Bull
President & CEO, Canadian Council for Aboriginal Business

Tabatha is an Anishnaabe Kwe from Nipissing First Nation. As CCAB's president and CEO she is committed to help rebuild and strengthen the path toward reconciliation and a prosperous Indigenous economy to benefit all Canadians.

With a focus on Indigenous economic development, Tabatha often works with various heads of organizations, companies, government officials and departments, notably her role with the federal government's COVID-19 Supply Council. She serves the Indigenous community through her commitment, duty, and support to Indigenous business and the economy.

An electrical engineer, Tabatha informs Canada's energy sector by participating on the boards of Ontario's electricity system operator IESO, the Positive Energy Advisory Council, the MARS Energy Advisory Council, and the C.D. Howe Institute's Energy Policy program.

A member of several other boards and committees, including Queens University Engineering Circle of Advisors, Centennial College Aboriginal Education Council, Wigwamen Housing, and the Ontario Chamber of Commerce, Tabatha is dedicated to diversity and removing systematic barriers to improve opportunities and business competitiveness across all industry sectors.

Recently appointed to the Catalyst CEO advisory board in Canada, Tabatha collaborates with some of the world's most powerful CEOs and leading companies to help build workplaces that support women.

Tabatha is a proud mom of two boys and can often be found in a hockey arena, at the baseball diamond, or on the lacrosse field.

Clint Davis
CEO, Nunasi Corporation

Clint Davis is a C-suite leader, 3-time CEO, and active board director dedicated to driving strategic vision that creates economic growth and scales Indigenous development corporations. Over the course of his career, Clint has ignited hundreds of millions of dollars in growth for both Indigenous and non-Indigenous organizations.

Clint started his career as a lawyer with Benson Myles. After establishing himself in law, he transitioned into public service as Senior Advisor to the Minister of Indigenous and Northern Affairs Canada. With his well-rounded strengths, Clint advanced his career in banking, joining BMO as the National Director of Indigenous Banking, where he positioned BMO as a bank of choice for Indigenous organizations.

Embodying a diverse skill set and deep understanding of Indigenous affairs and commerce, Clint stepped into the non-profit sector as CEO of the Canadian Council for Aboriginal Business (CCAB). Despite taking on a new role during the 2008 recession, Clint successfully transformed the organization, differentiating it as the preeminent organization building bridges between Indigenous and non-Indigenous businesses and communities. Under his leadership, CCAB nearly tripled their annual revenue, grew their membership, and published ground-breaking research.

After his success at CCAB, Clint returned to banking as VP, Indigenous Banking with TD, where he doubled the portfolio and developed and executed TD's 1st Indigenous Banking national strategy. Leveraging his broad finance expertise and insights into Indigenous interests, Clint launched North35 Capital Partners, where he advised Indigenous communities and development corporations on business strategy. While at North35, Clint also envisioned and built the structure for an Indigenous Infrastructure Fund, a 1st-of-its-kind aimed at furthering investment into Indigenous communities.

Currently, Clint is the CEO of Nunasi Corporation, an Inuit development corporation headquartered in Iqaluit. He is working to reposition the established organization as an industry leader, streamline its business interests, and drive strategy focused on prudent yet profitable growth.

Frequently turned to for insights into Indigenous business and economics, Clint has been a featured expert in major media such as APTN, CBC, BNN, and The Globe and Mail, and he's a former blogger for Financial Post.

Clint is also an active board member. He currently serves on the boards of Vancity Community Investment Banking, Indspire, The Walrus, and the Labrador Wellness Centre. He also founded the Inuit Development Corporation Association, uniting the 6 Inuit development corporations in Canada. Clint was also a key contributor to the development of the framework for the national truth and reconciliation council as a Governor in Council appointee, in addition to serving as a member of an advisory board to Ontario's Minister of Indigenous Affairs.

Clint was recognized for his contribution to Indigenous business with the Indspire Award in the Business and Commerce category, the highest honour awarded to an individual by the Indigenous community.

A graduate of Harvard University, Clint holds his Master in Public Administration degree in business and government policy. He was also a Canada-US Fulbright Scholar. Prior to earning his master's degree, Clint completed his Bachelor of Laws (LLB) in Indigenous, business, and criminal law from Dalhousie University, as well as his Bachelor of Business Administration (BBA) in Finance from Acadia University. In 2015, Clint was recognized as Acadia University Distinguished Alumni.

Clint is an Inuk and member of Nunatsiavut. He was born and raised in Goose Bay, Labrador.

Matt Jamieson
CEO, Six Nations of the Grand River Development Corporation

Matt Jamieson is a proud member of the Tuscarora Nation and resident of Six Nations of the Grand River. He holds a Post-Bachelor's in Management, an MBA from Athabasca University and is a graduate of the ICD-Rotman Directors Education Program.

Matt is the founding CEO and key architect of the corporate governance model used by Six Nations of the Grand River Development Corporation (SNGRDC) – a model that since 2015 has successfully operated autonomously from the political structure within the community.

In his role, Matt leads SNGRDC strategy, operations and investment decisions. Under Matt's guidance, SNGRDC has deployed $60+ million of Indigenous equity and participated in the construction of $2.5 billion of infrastructure assets.

In 2017, Matt was recognized as both a Delta Clean50 and Clean16 Winner. In 2018, SNGRDC was chosen as Development Corporation of the Year by the Canadian Council for Aboriginal Business. In 2019 and 2020 SNGRDC was selected as one of Canada's Best Managed Companies.

Karen Restoule
Co-Founder, BOLD Realities

Karen serves as an Associate Chair at Tribunals Ontario, responsible for the Ontario Parole Board, where she has been driving key organizational transformations while leading a team of adjudicators deciding on matters of public safety. Previously, she was the Director of the Justice Sector at the Chiefs of Ontario, where she worked with Indigenous political leadership to build consensus and develop strategies to advance policy solutions to justice issues. Karen started her career in the criminal justice and correctional systems.

Karen is co-founder of BOLD Realities, a non-profit organization that strives to build stronger relationships between industry and Indigenous communities by convening discussions and develop tools to help build understanding. In 2018, they partnered with Canadian Roots Exchange and TakingITGlobal to launch www.whose.land, a web-based mobile app designed to equip users with information on Indigenous territories.

A graduate of the University of Toronto and of the University of Ottawa's French Common Law Program, Karen was inducted into the Faculty of Law's Honour Society in 2014 for using her legal education as a foundation for making a significant contribution to society. In 2018, she was named Public Policy Forum's 2018 Prime Ministers of Canada Fellow, and later was the recipient of CivicAction's 2018 Emerging Leader Award. Karen serves on boards with the Banff Forum, Journalists for Human Rights, Canadian Club of Toronto, and sits as part of the advisory board for Connected North, founded and delivered by Cisco Canada and TakingITGlobal.

Outside of professional commitments, Karen can be found up north at home with family and friends in her home community, Dokis First Nation.
---
Click on the podcast icon to get the podcast:
Listen to the audio below:
---